Will we ever know how many rapes and murders have been inspired by pervert Thomas "Chip" White and his pedophile-pandering pornography enterprises?
If, as stated in the article, the porn industry is directly responsible for the increase in sexual violence against children, shouldn't Degreeinfo.com's Thomas "Chip" White also be held directly responsible?
Aren't the people who post and moderate at Degreeinfo.com also responsible for contributing to harming children?
Quote:posted on October 27, 2012
Pornography Kills Again

By David Outten

The body of 10-year-old Jessica Ridgeway of Colorado was found dismembered October 10. On October 23, [17-year old] Austin Sigg's mother turned him over to the police as the killer. Sigg had been receiving treatment over the last two years for a pornography addiction.

The case of Jessica Ridgeway is far from unusual. In 2009, there were 65,964 cases of child sexual abuse reported in the United States.

German research found that 60 percent of men and 10 percent of women watch porn at least weekly (most daily). A study by IconKids & Youth found that 30 percent of girls and boys see porn before the age of 11. By age 17, 93 percent of boys and 80 percent of girls have seen porn.

Therapist Tabea Fretag, a specialist in media addition issues, says, "I have treated several traumatized women who were sexually abused by brothers who had been watching a lot of porn, among them many women who came from homes where the parenting was good." She recounts one story where a mother found 30 porn site addresses listed in her computer's browser, including one about horror sex. Her 9-year-old son had been logging on to the sites when she was out shopping. She and her husband tried to deal with it empathetically but later found him sexually abusing his little sister.

The danger is not just a few corrupted boys. A 1989 study of undergraduate males by John Briere and M. Runtz found that 21 percent reported some sexual attraction to small children and nine percent had fantasized about having sex with them. A study by 2004 Study by Michael C. Seto found that of 100 men convicted for child pornography offenses, 43 had also been charged with actual sex offenses.

According to a Centers for Disease Control (CDC) Report, 32 million American women and 13 million American men have received unwanted sexual contact. Of these, 21 million women and 1.5 million men have been raped. Girls under 10 years old account for 12.3 percent, or 2.6 million, rapes. The report concludes:

"The promotion of respectful, nonviolent relationships is not just the responsibility of individuals and partners, but also of the communities and society in which they live. It is important to continue addressing the beliefs, attitudes and messages that are deeply embedded in our social structures and that create a social climate that condones sexual violence, stalking, and intimate partner violence."

While the politically-correct CDC study was unwilling to mention pornography, it's obvious to any sensible human being that pornography not only condones sexual violence, it promotes it. It drives boys like Austin Sigg to become killers capable of dismembering another human being. While the number of children dismembered may be small, 2.6 million rapes of girls under 10-years-old is not a small number! ...
Quote:

Did Pornography Contribute to Jessica Ridgeway's Murder?


1:09PM EDT 10/26/2012 Charisma News Staff

Reports this week indicate that the accused killer of 10-year-old Jessica Ridgeway of Colorado, who disappeared on Oct. 5 and whose dismembered body was found several days later, was a [17-year old] boy who was addicted to pornography.

"News that the boy accused of killing Jessica Ridgeway is addicted to pornography will come as no surprise to law enforcement agents with experience in sexual crimes," says Patrick A. Trueman, president of Morality in Media and former chief of the U. S. Department of Justice Child Exploitation and Obscenity Section in Washington, D.C.

"Pornography consumption causes addiction and leads many, children included, to sexual violence. It's high time the U.S. government took the issue of pornography seriously again and began vigorously prosecuting the major producers and distributors of hardcore pornography."

The connection between pornography and sexual violence among minors has been clearly established. Several peer-reviewed studies regarding this link are available on PornHarmsResearch.com.

The mother of the boy accused of this monstrous crime called police to say that her son, 17-year-old Austin Sigg, may have been the killer. News reports indicate that he has been treated for pornography addiction since he was just 15, so the question must be asked: Did pornography contribute to Jessica Ridgeway's killing?

Sigg is the main suspect in another violent crime, an attempted rape on an adult jogger. "We do not know and may never know exactly how much influence pornography played in these two crimes, but sexual crimes by minors do not happen in a vacuum; porn is almost always a significant contributing factor," Trueman said.

"When the U.S. Department of Justice gave up enforcing federal pornography laws, it gave up on our children. Now addiction, sexual experimentation mirroring scenes from violent porn videos, as well as sexual violence are all too common among children. Child-on-child sexual crimes, once unheard of, are also on the rise," says Trueman.

"

The porn industry is directly responsible for these trends and the harm to our nation's children.

But law enforcement officials, such as U.S. Attorney General Eric Holder, who refuse to enforce anti-pornography laws, designed to protect children and society from sexual predators, bear much responsibility also," he continued.

Eric Holder is the first U.S. Attorney General in nearly 30 years to refuse to enforce federal pornography laws, which were passed by Congress over many years by wide bi-partisan margins. Federal laws prohibit distribution of obscene (hardcore) adult pornography on the Internet, on cable/satellite TV, on hotel/motel TV, in retail shops and by common carrier, such as UPS.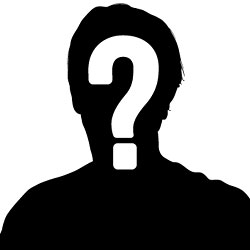 Porn addicted murderer
...............
Porn producer
Austin Sigg
..............................
Thomas "Chip" White